Sign Historical Group
---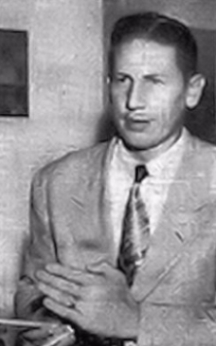 William B. Nash in 1952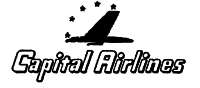 211-06 75th Avenue
Bayside, Long Island, N.Y.
November 2, 1953
Captain William B. Nash
400 Ridgewood Road
Miami 49, Florida

Dear Captain Nash:
Your interesting letter of October 19 which contained your first draft of a rebuttal to my story on the flying saucers was forwarded to me by Ed Modes, Editor of THE AIR LINE PILOT, for reply. I returned only yesterday from a vacation in Mexico. Otherwise your letter would have had my prompt attention.
It is doubtful if any subject which has been so widely discussed and written about is held in so many different lights as the fabulous "flying saucers". As a man who believes implicitly that he saw several of these elusive objects in flight, your resentment against my article on Dr. Menzel's book is both understandable and pardonable. I really do respect your feelings on the subject as much as any of the hundreds of people whom I have interviewed on these fascinating but nebulous will-o-the-wisps. It may interest you to know that you are at least the 30th pilot who has told me personally he saw one or more flying saucers. At least half a dozen Capital pilots are among this group, men that I know intimately and that I know to be reliable. And on two occasions – both times at night – I was an unbelieving witness myself to strange manifestations in the sky that were clearly visible from the cockpit.
Your letter indicates that my research which I claimed was untiring for over five years was not as thorough as it might have been. This is quite possibly true. It is obvious to me that it has not been as complete as either Donald Keyhoe's or Professor Menzel's. But it has been practical and I too, have compiled quite a file on purported sightings, both from personal contact and from everything I could find in print on the subject. Nothing in my entire life has ever captured my imagination more and if anything was published on the subject of flying saucers which I did not immediately purchase and read, it was simply because it was either unavailable to me as a civilian or else it escaped my notice in the hustle and bustle of everyday life. I even read all the fiction that is written about the disks, watch all the TV shows, many of which doted on this theme during the past three years.
You will wonder how a man who claims to have once been a sincere, believing addict of the esoteric saucer cult could turn heretic, especially in the light of the preponderance of evidence that flying saucers do exist. Six years is a long time to be devoted to a belief and it was not just Dr. Menzel's book which swung me overnight, as it were. Quite a while ago I began to have misgivings about all the self-styled experts on the subject, and it was Dr. Menzel's book which provided me with the "deliverance" which I sought from something which I did not understand and could not escape. Perhaps it is as you put it so aptly in your article. People do unconsciously try to dismiss things which they fear and do not want to exist. Heaven help us if these things are from outer space as Keyhoe believes! We shall certainly find ourselves at the mercy of a race of creatures who are vastly superior to us earthbound mortals, both in scientific intellect and in physical capabilities.
I am happy to announce that your article last year in TRUE magazine was not one of those which obviously escaped my attention. I read it with rapt attention and it held me spellbound until the very last word. But I must confess that it did give rise to a few questions in my mind which I will take the liberty here of putting to you.
William B. Nash, Miami Florida, November 2, 1953 Page 2
As I remember your article, you were cruising southbound at 8000 feet near Newport News, Virginia when this flight of UFO's (as ATIC calls them) passed beneath your DC-4. You state unequivocally that they were "100 feet in diameter, 2000 feet above sea level, and they covered 50 miles in 12 seconds". If you will pardon my impudence, you sound more like a surveyor than an airline pilot. Pray tell me, how do you know the diameter, how did you know the altitude? I will grant you that if given these two statistics it would not be difficult to ascertain the approximate speed. I realize that Pan American pilots are specially trained in celestial navigation and that most of you have better mathematical educations than is required by domestic airlines, but even so, something more than that is required before you can state with complete impunity that you saw a group of unknown objects after night racing into the heavens at the utterly incredible speed of 15,000 miles per hour. It is a well known fact that big league ball players strike out because they are unable to follow the flight of a baseball from the hand of a fast ball pitcher thrown at a measly 100 miles per hour. It is difficult to follow so small an object as a baseball but it is at only 90 feet distance. Even a man with all his faculties has trouble following the high speed flight of a modern jet only a mile away in the daylight. To me it is beyond comprehension that you saw what you believe you saw. And there is not an optician anywhere, even if he is fitting glasses on coal miners in Kentucky, who will believe you.
There were many things about Dr. Menzel's book which I could not endorse. His theory of the bumps and dents in the leading edge of an airfoil causing a burble which could refract sunlight through snow crystals in the burble is absurd. His picture of this alleged occurrence was equally scientifically unfounded and undoubtedly only a straight reflection of sunlight into the camera. But to his everlasting tribute, it must be pointed out that he and he alone did bring to the attention of his readers just how misleading our senses can be. My article pointed out that he did not deny the purported sightings; he merely believes and tries to interpret them as something other than flying saucers. Of course, he could not explain a certain percentage of the sightings. But to this date neither has any other man on this earth and this includes Donald Keyhoe, Gerald Heard, Frank Scully (a lousy, reprehensible fraud), General Samford and a host of others. Every one of these men are postulating and in varying degrees. They are all sincerely and determinedly trying with every resource at their command to get to the bottom of this fantastic mystery which has both entertained and struck fear at the hearts of mankind. I should not include Scully — he should have been prosecuted for the redolent brand of yellow journalism which his tome represents so well. All Dr. Menzel did was to join a long list of people striving to solve this enigma which has plagued us for so long. Everybody else has a theory; he is entitled to his, even though succeeding events may prove him wrong. But if he does turn out to be mistaken, his error will not be a culpable one, which is more than can be said for some of the hoaxsters which have preyed on the gullible.
I am quite sure that the columns of THE AIR LINE PILOT are open to you to express your views, just as it is to any member in good standing. Since the reorganization of ALPA it has emerged from a sordid, almost disgraceful past into one of the most dignified and democratic labor unions extant. I doubt if you can find an equal for it anywhere in the labor world. I am now proud (for the first time in years) to be a member of this magnificent organization and I have made myself a promise to dedicate my services to it in any way its officers see fit to use them. My present capacity, as a contributing columnist has been undertaken with a great deal of verve, but for one purpose: To make the magazine a little more readable, a little more enjoyable to the members. That a columnist will find many who disagree with him is inevitable. But that is a calculated risk to which I agreed when I accepted ALPA's invitation to join its staff as a contributing writer. There is no recompense in the job except personal satisfaction; certainly there is always abundant criticism. But as long as it comes from sincere readers such as you it will always be welcome. By all means, do not become discouraged because Keyhoe beat you to the draw. Ask for a new airing of your views. I am sure we shall all find it interesting reading.
For me, the flying saucers do not constitute a closed chapter in my life. While I am not an agnostic I still think I will wait and see. And somehow or other, I must confess to you that there are times when I hope I am wrong. Chasing these things has been a lot of fun.
Cordially yours,

/s/

Joe Hull